About our classes...
Making Music, Praying Twice classes are especially designed for infants, toddlers and pre-schoolers (and older children too, especially if they are home-schooled and not enrolled in Kindergarten in their towns) and their parent or caregiver.  This is fun, easy, joyful faith and music formation for you and your little one.  Our curriculum integrates seamlessly with REAL LIFE.  Catholicism is one of the three main cultural religions after all (Judaism and Islam being the two others.)  We are not just Catholics on Sunday, we are Catholic with our lives. Catholicism has prayers to sing and recite all through the day, devotions and novenas, special saints to call on for intercessions - it goes on and on.  Our classes immerse the child and parent in a cultural world that includes Folk songs, World songs, Catholic songs and chants, nursery rhymes, etc. and bathes their little ears with a "language" that is both highly musical and deeply spiritual.  Bit by bit your children become "fluent" in music (both tonal and rhythmic elements) and begin a rich faith-life journey through simple prayers and Catholic concepts (sign of the cross, guardian angels, adoration of Jesus, reverence for Mary).
A note to parents....
Perhaps within the last few years you baptized one or more children at Parish of the Holy Eucharist or within our Diocese. Congratulations on taking that important first step on their lifelong faith journey!  
Now what?
 
Do you find yourself avoiding going to Mass because you have young active children who can't sit still?  

Do you feel disconnected from Parish life as a result?  

Do you wonder how your kids are going to learn anything about the faith you knew growing up without regular church going?  Do you wish you knew more yourself so that you could do some faith sharing at home with them -  little things like knowing church seasons, and basic songs and prayers?

Do you figure you'll just wait until First Communion Year to figure it out?
Well, did you know our Parish has just the experience for young 
families like yourselves?
It's called Making Music, Praying Twice.  
And it's an answer to your prayers.

Go ahead!  SIGN UP!  REGISTRATION Link is at right!

SUMMER CAMP WEEK
Each June Making Music, Praying Twice takes on the feel of summer camp!  Classes meet daily for an hour each morning with a uniquely summer vibe - think "Take me out to the ballgame", sign language songs, gathering drums.   Tuition is reduced, shorts are encouraged and lots of families check us out for the first time with this program. 
June 2018, exact week TBD 
Holy Martyrs, Rm. 5, Falmouth
---
Enjoy these supplements to our year-long class curriculum!
COLORING PAGES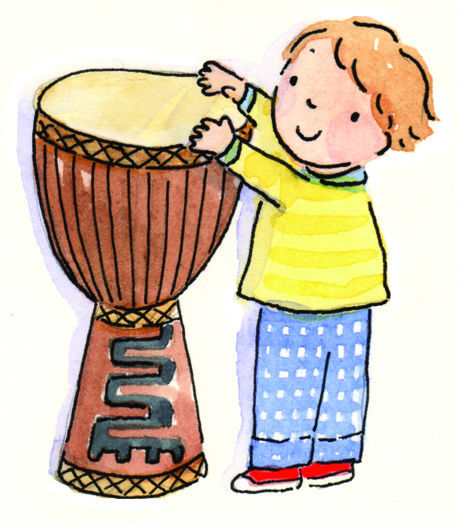 Foster music pre-reading skills with coloring pages for songs that include written music.
MUSIC HISTORY and APPRECIATION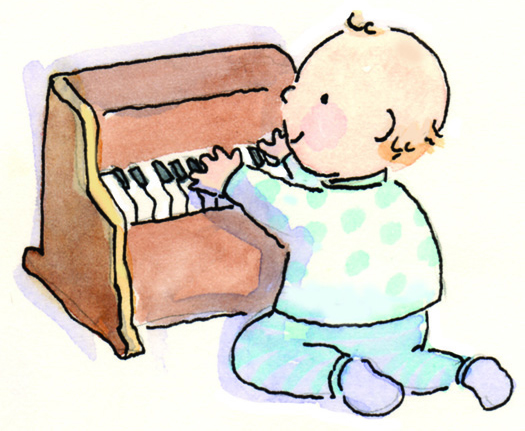 Learn more about Classical composer, Wolfgang Amadeus Mozart. 
FOLK MUSIC FOCUS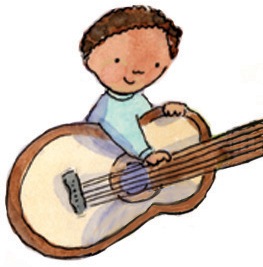 Learn about world music and instruments.  This season we focus on Moroccan music.
WORLD INSTRUMENTS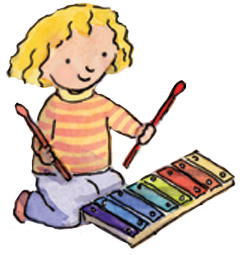 Learn about interesting instruments fro
m around the world.  This season we focus on the Tar and Oud.
MUSIC EDUCATION LINKS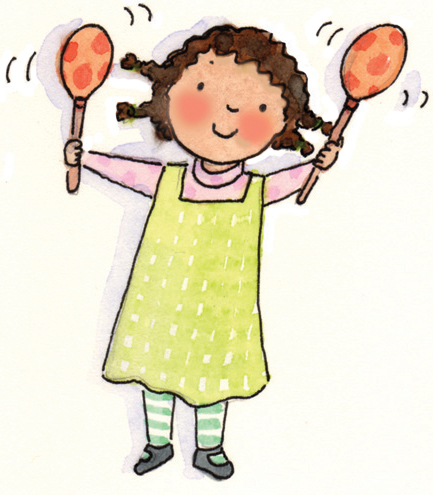 Explore the best music education resources on the web chosen for their educational value and age-appropriateness.